Direct view displays: The future of cinema?
Author: 网管 Time:2020-04-02 10:27:14 Read:112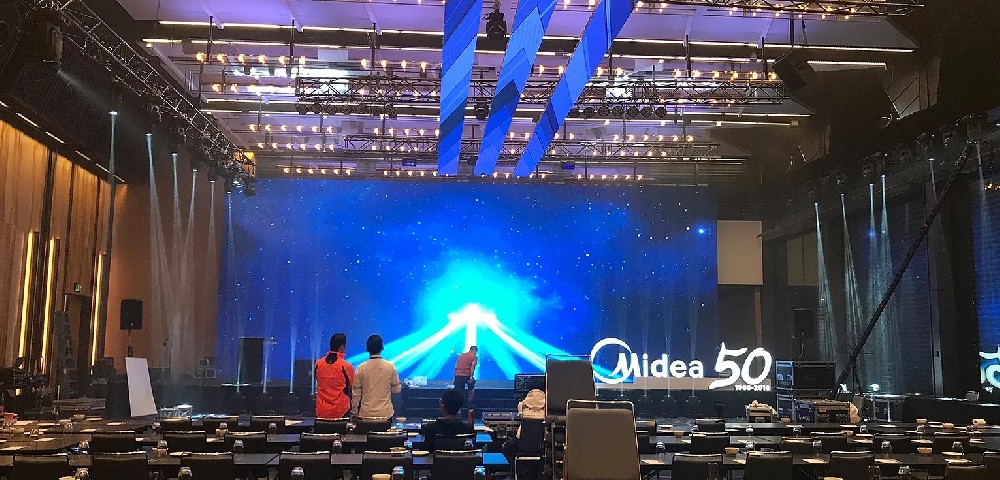 Direct view LED displays promise greater luminosity and lower running costs, but will the high cost of installation and audience appetite for crisper images support rollout of the Samsung and Sony-backed technology?
Theatrical exhibition has continued to innovate over the last 120 years with immersive sound, stereo 3D, digital film prints, even moving seats and environmental rain and wind effects, but the fundamental design which pairs a projector and a screen hasn't altered one bit. Until now.
Projection technology has evolved from carbon-arc illumination through nitrate film, to xenon arc lamps through acetate to digital projectors with laser illumination. But the next generation of movie theatres may include direct view displays or even holographic-like imaging from light-field displays.
This startling realisation was a major theme at the SMPTE Future of Cinema conference last month where Michael Zink, VP Technology for Warner Bros said the industry was "at a point of potential disruption" as it shifted away from century-old projection.
Only a year ago, Samsung stunned the industry by unveiling a cinema screen composed of multiple LED panels in which back-lit content is displayed. Since then, the screen has passed DCI compliance certification meaning that studio releases can be distributed to Samsung-Cinema outfitted venues.
At Cinema Con, the essential cinema owners trade fayre in Las Vegas which took place towards the end of April, it was clear that the speculative tech, also known as Direct View or Active View, is being taken very seriously indeed.
Samsung's Cinema LED screen is now installed in six sites worldwide with the prospect of further sites to open soon.
Essentially test sites, although in commercially operating cinemas, two are in South Korea (the home of Samsung), others in Thailand, Switzerland and China where Samsung has a deal with the world's largest exhibition group Wanda to convert another site in Beijing. The first screen in the US, at Pacific Theaters Winnetka in Chatsworth, California opened earlier this month.
Far from the initiative of one vendor, Sony is commercialising similar technology originally developed for the automotive industry. At NAB, Sony's booth was dominated by a Crystal LED video wall in an 8K x 4K (and 32 ft. x 18 ft) configuration. The DCI certification process is underway and so is compliance testing.
"It flips the traditional approach to cinema experience and business model upside down," says Phil Clapp, president of the International Union of Cinemas (UNIC). "It is materially different to anything we've seen before."